MACON - LIVE THROUGH THAT ?! - MUSIC FOR LILI REYNAUD-DEWAR

Minimalist progressive underproduced techno tracks by Macon for pieces by
superior
artist Lili Reynaud(-Dewar).

The pieces consisted of speakers built into beds mattresses. Some beds play music, some others play recorded voices of french writers Guillaume Dustan, Marguerite Duras or somebody (Matthew Ferguson) reading american poet Eileen Myles.
Beds were shown and bedrooms installed in many places in Europe and NYC.

Sound is ink, museums are bedrooms.


2 x LP, financially produced by Galerie Kamel Mennour.
Gatefold, anti-static inner sleeves and download codes.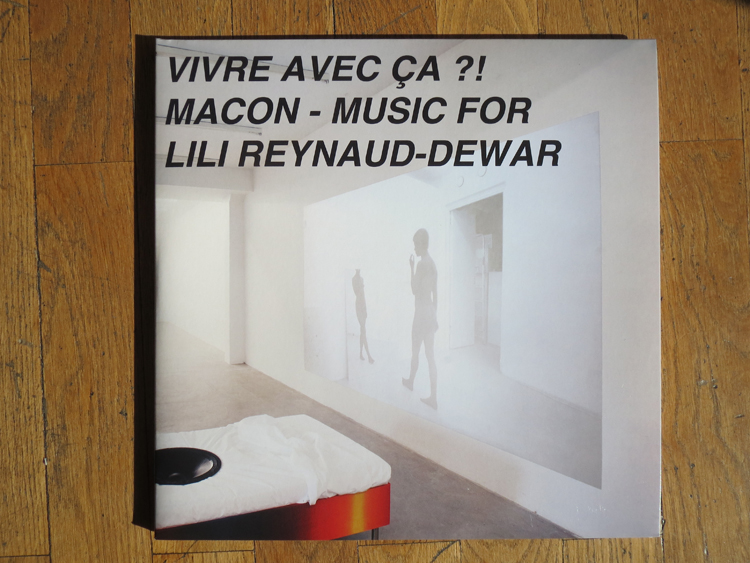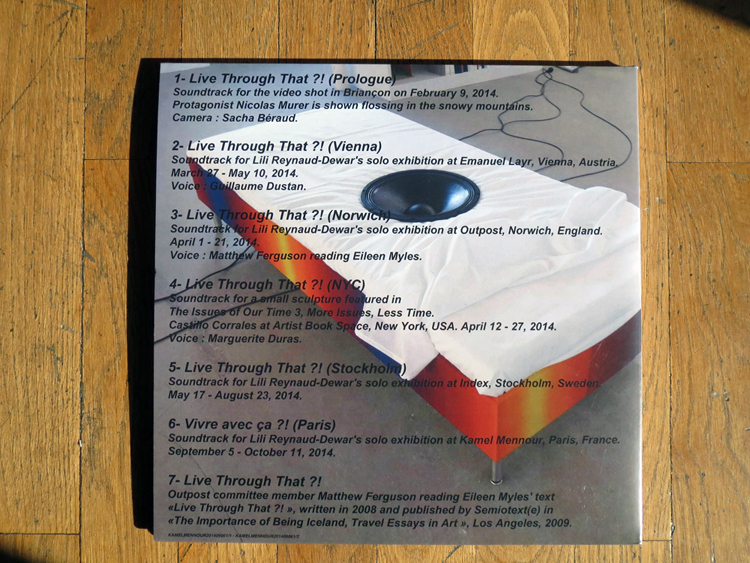 Prologue:
http://youtu.be/JtVivGpQqNM

20€ port compris
$25 postage paid
Paypal to : nick.murer@gmail.com
Or contact for alternative way of payment.

Back to list of releases.